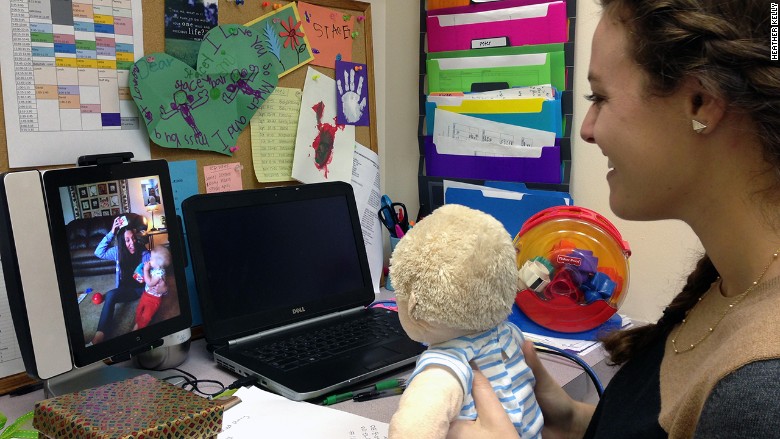 Joint program between Stanford and the Weingarten Children's Center, BabyTalk, which integrates iPad and FaceTime to help families living in more remote areas develop listening and spoken language skills for children with hearing loss. The story highlights the positive impact of iPad on three families, including one bilingual family who lives in a California rural farming town where "Skipping the three-hour commute to see a therapist is a huge help for the family, both financially and psychologically."
The joint early intervention program supports babies with cochlear implants and they chose iPad in part, "because Apple's FaceTime video is encrypted." CNN concludes the program is ideal for "high-risk, low-income families who live far from specialized medical professionals," and the school's director, Kathy Sussman calls the iPad program "scalable," adding "I think this is the future." The full article can be found on CNN.
Given the ubiquitous nature of the iPad, it would be interesting to see how the program could be easily replicated here in NSW.